Kit
Beta Invite Templates
for Your Best Recruitment Ever
Want to attract more beta and UAT applicants to your project? Let your words do the work for you.
This kit is packed with beta invite templates and sample emails you can copy directly into your email client, as well as best practices for writing irresistible announcements. Not easy enough? Try our free plug-and-play beta invite generator!
Download the kit and get ready for your best recruitment ever.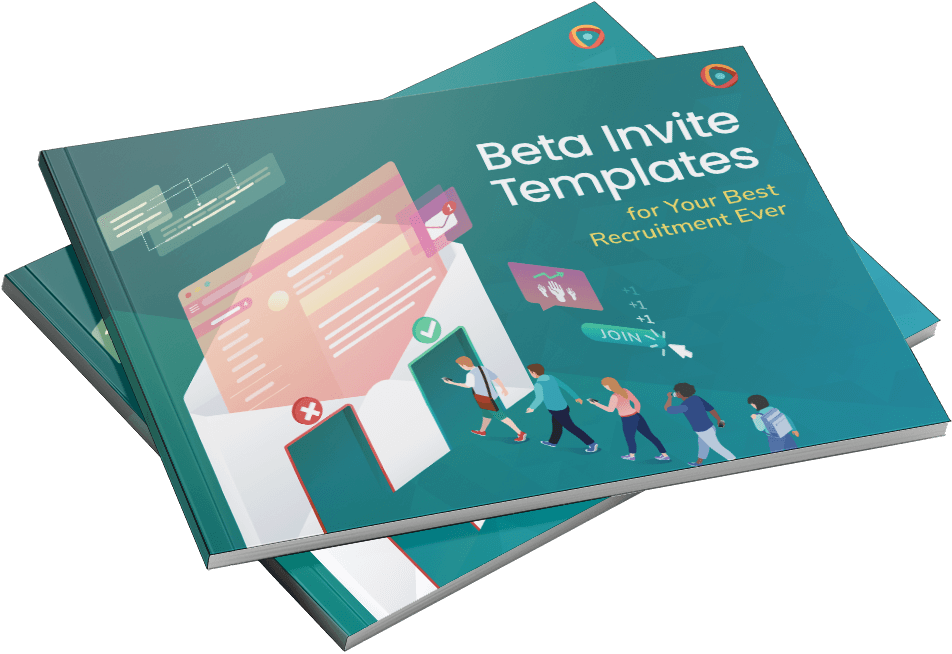 What's Inside?
Invite Templates and Samples
We've turned our best practices into email templates and samples you can copy, mix up, or make your own.
Plug-and-Play Invite Generator
If you liked Madlibs, you'll love this easy-to-use generator. Fill in your info and watch your email write itself.
Best Practices for Days
Promote your UAT or beta test like a seasoned marketer with best practices, quick tips, and a handy infographic.