KIT
Beta Tester
Recruitment Kit
If you're tasked with finding quality beta testers, this is the perfect resource for you. The exercises in this kit guide you step-by-step through the process of planning and executing your recruitment strategy.

Use the industry best practices from this kit to reduce recruitment times, increase test participation rates, and bring in high volumes of relevant market feedback.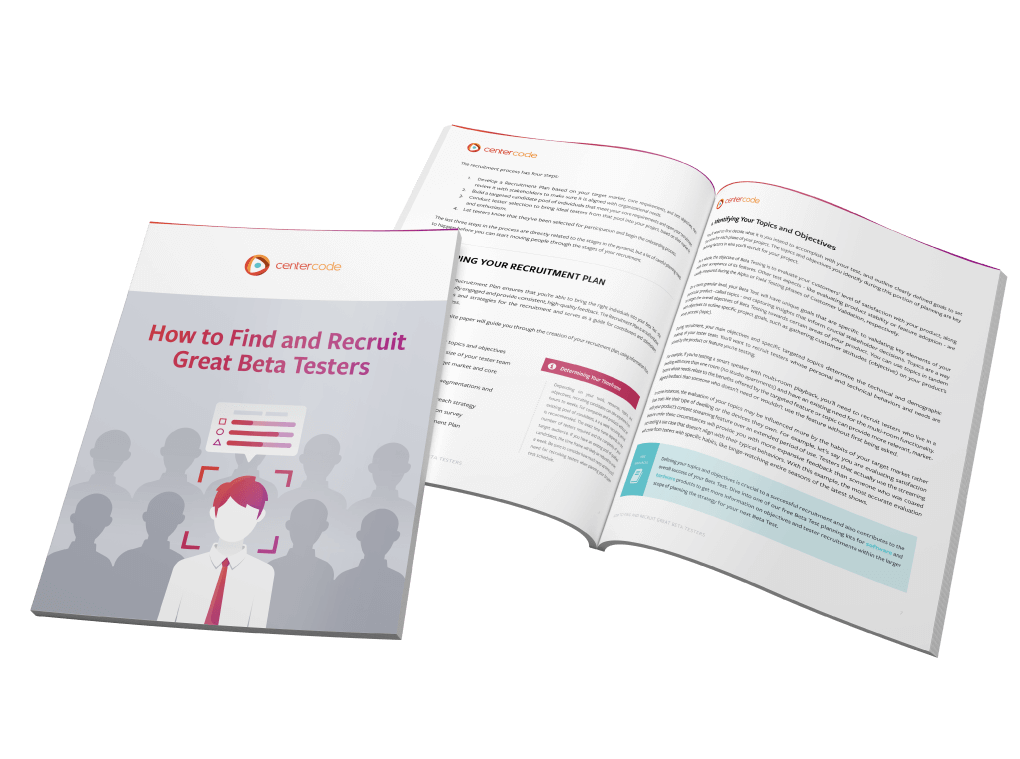 What's Inside
Building A Recruitment Strategy
Learn to identify who will provide consistent, relevant feedback, how many of those people you should recruit, and where you'll find them.
Attracting Targeted Users
Identify the best channels for promoting your beta test, and create effective messaging that attracts candidates from your target market.
Selecting Ideal Testers
Use practical tips to single out qualified, enthusiastic applicants who will provide quality feedback throughout your entire test.