WEBINAR
Beta Unboxed: Live Demo with Centercode's PM
Join us for an exclusive webinar where the product manager for Centercode's Beta Edition, Rob Bridgman, reveals his best-kept secrets for beta testing with Beta edition.
Learn from the maestro himself, refine your testing process, and unleash your product's full potential! Here's what you can look forward to:
Learn how to quickly start a beta test with Centercode
Discover the best ways to gain a deeper understanding of your product from beta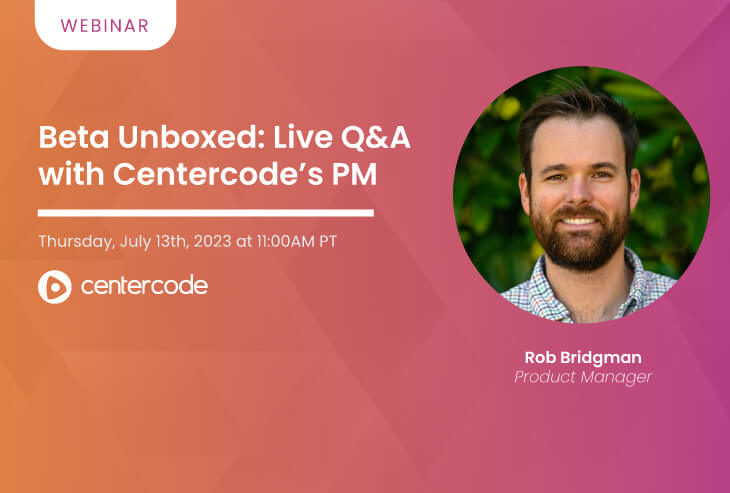 What We'll Cover
Get The Most Out of Beta
Embrace a new world of efficiency. Learn how to amass invaluable tester feedback to supercharge your product development with Centercode.
Elevate Your Understanding of Beta
Unshackle your understanding of beta testing! Discover how to enhance your strategy beyond basic builds and surveys for more actionable insights.
Deeper Insights, Fewer Resources
Unearth deeper product insights in less time with fewer resources. Absorb tips and tricks from Centercode experts to streamline your workflow.