EBOOK
The Builder's Guide:
How to Build a Beta Test
No idea where to start for your upcoming beta test? From the initial stages of planning through inviting testers to provide feedback, this Builder's Guide will cover everything you need to know to set up your next beta test.

With this guide and the included templates in hand, you can get started in a flash building an effective beta test that gathers actionable insights from your market.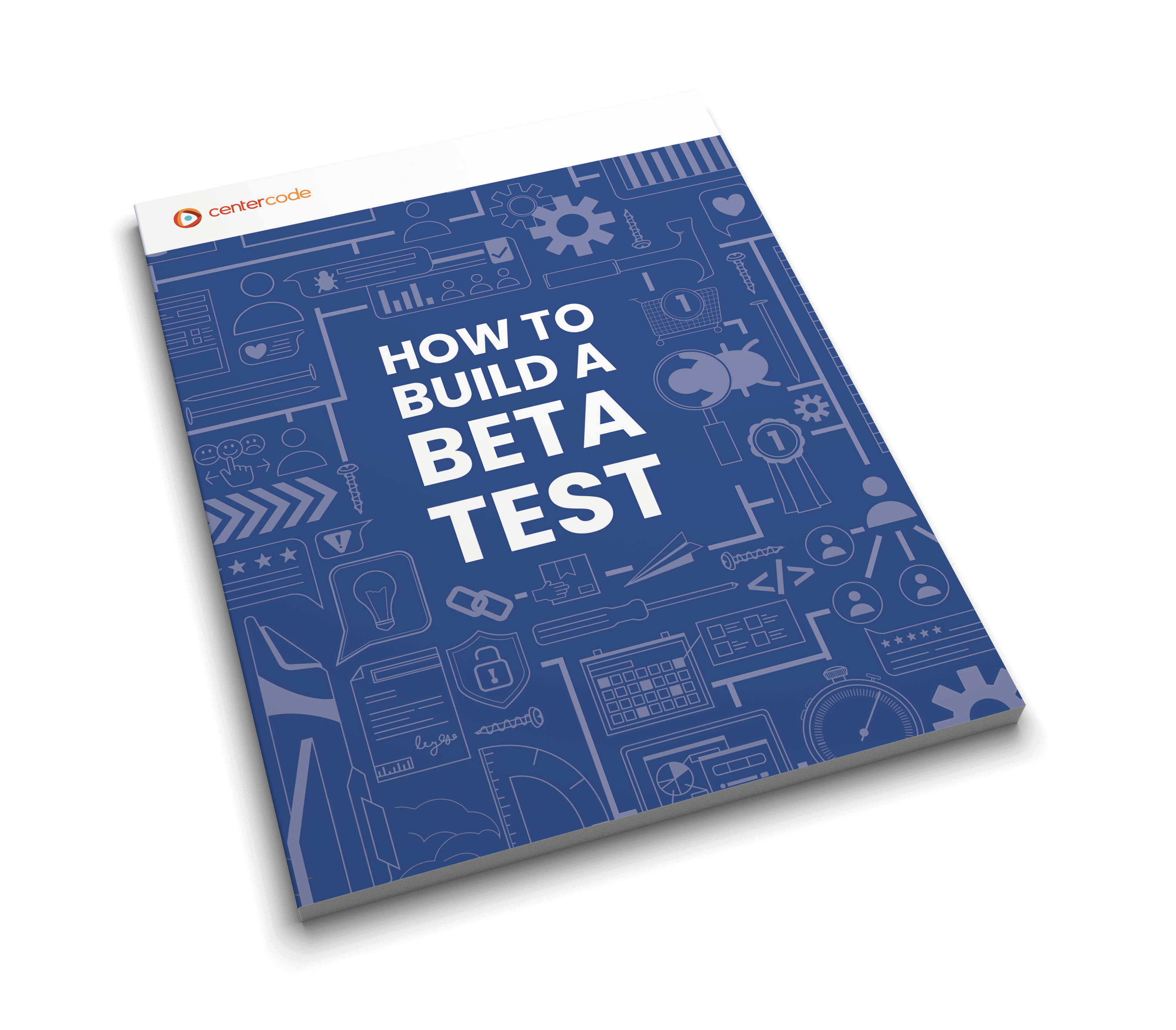 What You'll Learn
Simple Steps to Success
We provide a step-by-step guide to building a beta test, including planning, collaboration, workspace, feedback, and a final ready check.
Key Components of a Workspace
Use the included visual checklist to ensure your beta project workspaces have all of the necessary components for success.
Best Practices for Beta
Decades of experience in user testing have given Centercode an extensive library of best practices and processes designed to achieve the best results.