Ebook
Building a Business Case for Delta Testing
Delta testing is unique to other user testing practices because it automates the messy business of calculating ROI. The challenge, however, is getting your stakeholders and executive leadership beyond the baggage of beta to experience this and other spectacular benefits user testing automation offers.
This ebook shows you how to build a business case for investing in delta testing. From understanding how its tactics and technologies alleviate traditional user testing obstacles to underscoring the value your program brings to your organization, you'll have the tools to secure executive buy-in and start delivering phenomenal, product-perfecting insights.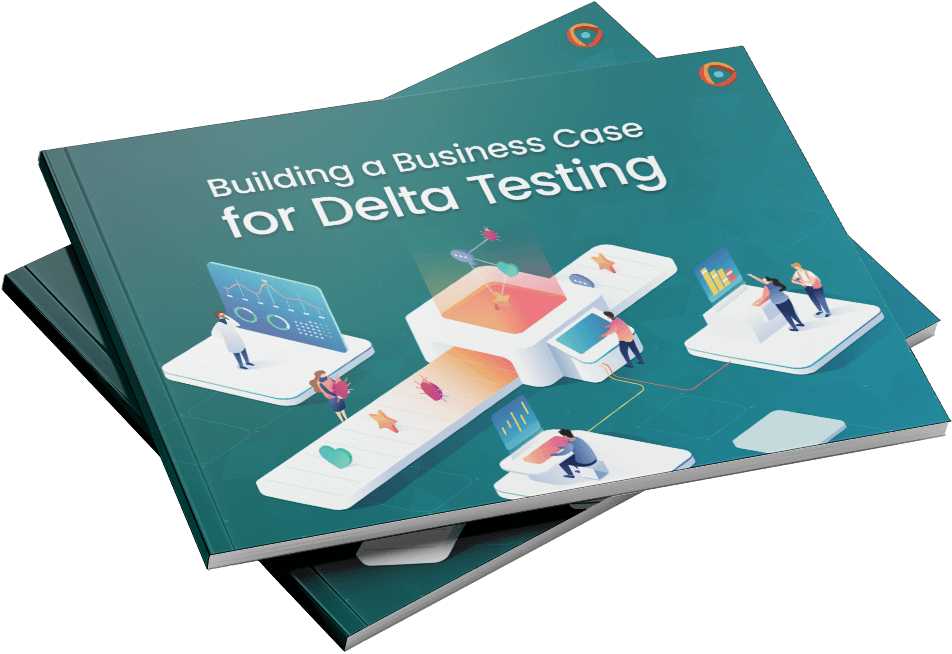 What's Inside?
The Hard Data on Delta ROI
See the data on delta testing ROI, from reducing labor hours and testing costs to visible increases in product quality.
Seeing Success with Delta
Get to know the core business cases, investment factors, and a reasonable timeline for seeing delta success.
Tips for Selling Internally
Speak the language of decision-makers with cheat sheets for each executive's care-abouts.