Ebook
Building Surveys for Delta Testing
Collecting survey data you can readily use is the first step to answering your most important product questions. This guide digs into best practices for securing clean and unbiased survey data from your real customers. With research-driven tactics and easy-to-implement strategies, you'll be able to easily surface insights from your next survey.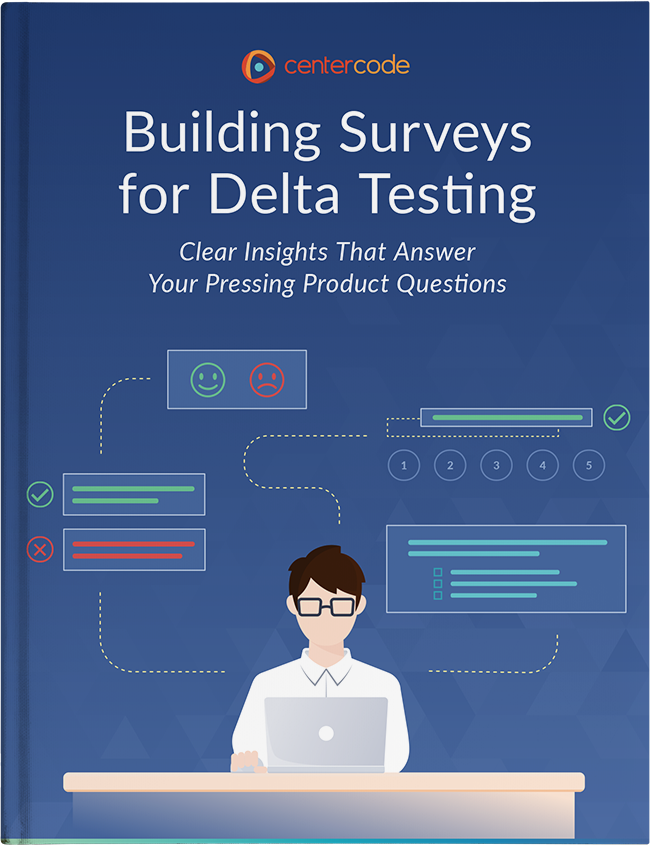 What's in the ebook?
Setting Goals for Your Surveys
Explore how goal-setting impacts survey data and how to set focused, achievable objectives that drive concrete results.
Survey Writing Do's and Don'ts
Increase survey completion rates and reduce internal bias with these simple techniques for survey flow and question construction.
4 Survey Types You Need to Know
Get acquainted with 4 key types of delta testing surveys and how each one strengthens your grasp on customer attitudes.