Ebook
The Delta Testing Quickstart Guide
The days of twice-yearly product releases are behind us, and today's top product companies are adopting continuous, Agile-compatible delta testing practices in order to validate their products with real-world users.

Get the lowdown on fully automated user testing in this short guide. Inside, you'll find just the basics — how delta testing works, who uses it, when it's most helpful (hint: it's throughout the entire product development life cycle), its spectacular benefits, and the secret formula for bringing it all together.

Are you ready for your user testing program to evolve?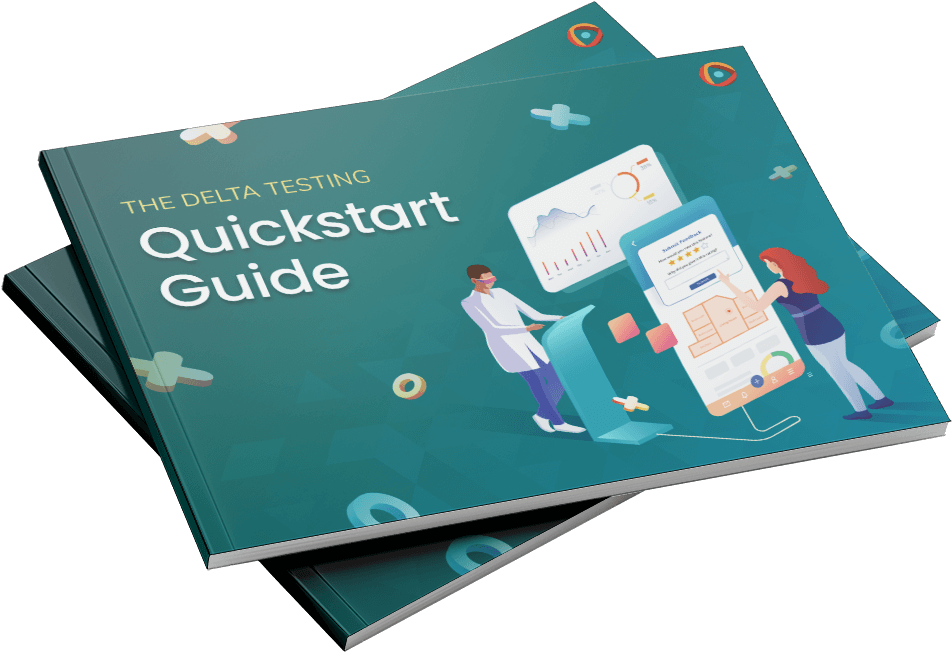 What's Inside
Delta, In a Nutshell
Delta testing lets you streamline, automate, and measure your user testing efforts. Learn how and why it's a product gamechanger.
The 4-Ingredient Formula
Delta testing is a highly effective practice, but your unique inputs are what make it work for your company. Find out what they are.
The Big Benefits
Higher star ratings? Check. Happier customers? Check. But there's so much more when you see the data behind delta test success.