EBOOK
Dogfooding Tester Guide
Listening to feedback and ensuring that your colleagues feel heard takes time and effort. You'll encounter different personalities of employees or breeds of dogfooders, requiring unique tactics and strategies to manage them.
Too much effort on the wrong area won't lighten your workload, and too little effort will leave you starved for data and employee engagement.
In this ebook, you'll discover the essentials you need in your toolkit to achieve healthy participation within your dogfooding program to ensure you're getting those most out of employee product feedback.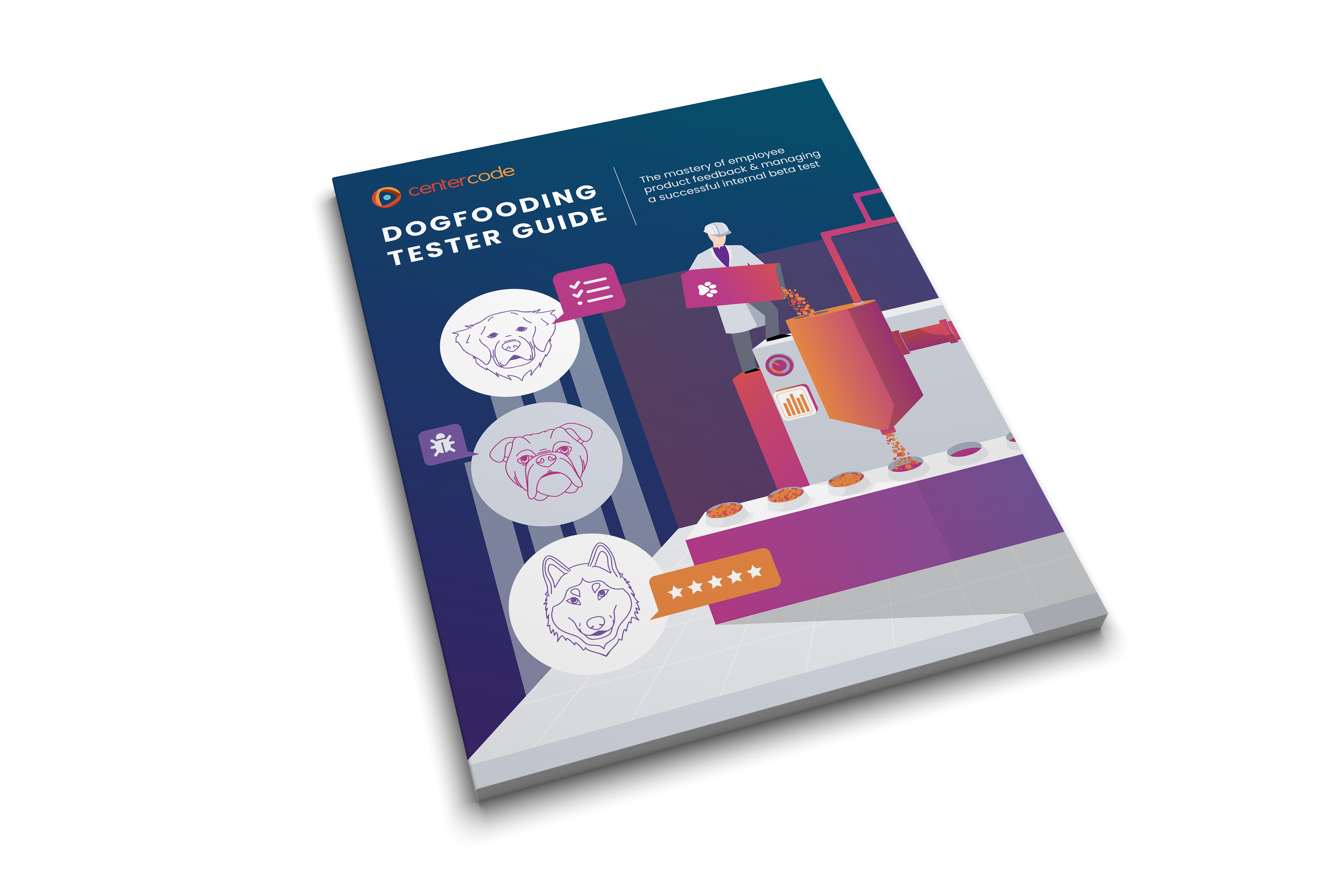 What's Inside the Guide
Essential Dogfooding Components
This guide walks you through the essential components of managing a dogfooding program – from setting clear expectations to fostering a collaborative environment.
Understanding Tester Nuances
This guide looks at the strengths and weaknesses of varying employee personalities to better understand their nuances.
Increasing Employee Engagement
Employee participation is the #1 issue of alpha tests. This guide explains the strong influence that dogfooding has on increasing employee participation.