WEBINAR
Mastering Beta Tests with Centercode's
Delta Edition
Whether you're a product manager, a developer, or a QA specialist, see how Centercode can streamline your feedback and testing processes, boost customer engagement, and help you create products that truly resonate with your audience.
During this session, John Little walks you through the various features and tools available in Centercode, including:
Powerful test planning tools to help you create the ideal test for your beta testers
Real-time feedback and collaboration features for your testers and stakeholders
Easy-to-use data organization and analysis capabilities to help you uncover product insights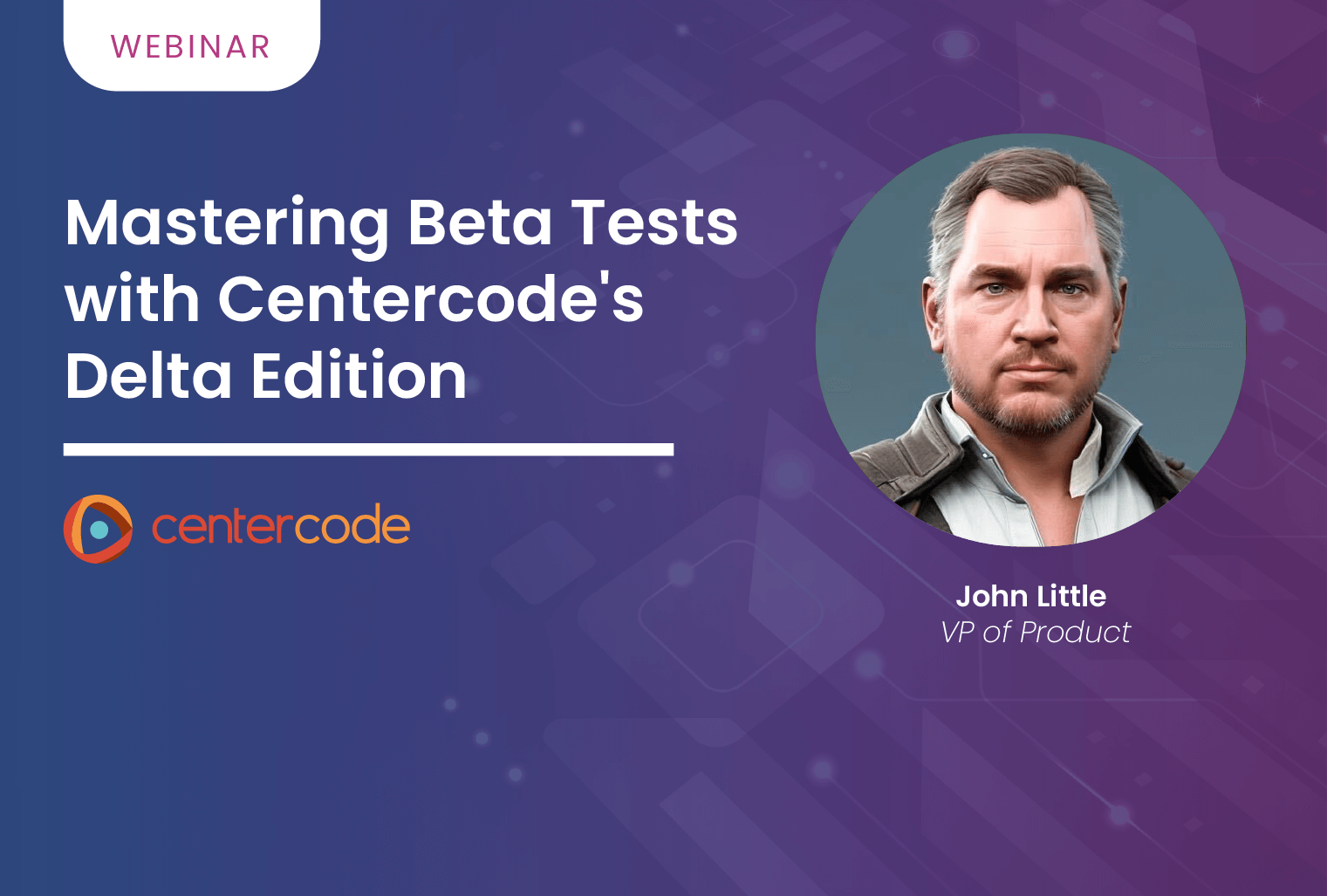 What We'll Cover
Beta is More Than a Survey
If you still think that beta testing is posting a build and sending a survey, let us show you how easy it is to get more from your beta tests.
There's a Better Beta
Learn the best ways to utilize Centercode to gather tester feedback and improve your product more efficiently than ever.
Detailed Product Insights, Less Work
Discover more about your product with less time and fewer resources with the help of tips and best practices presented by Centercode's experts.