WEBINAR
Private vs. Public Beta:
6 Key Differences Revealed
Choosing between a public and private beta test is a critical decision—wouldn't you feel more confident in your choice after hearing from someone who has helped recruit for over 6,500 tests? Centercode Product Director Brad Day dives deep into his decade-long career in this live webinar.
Join us to absorb the insights and learn:
Key differences between private and public betas
Practical strategies to help you recruit for and manage both types of beta tests
How to decide which approach is best for your needs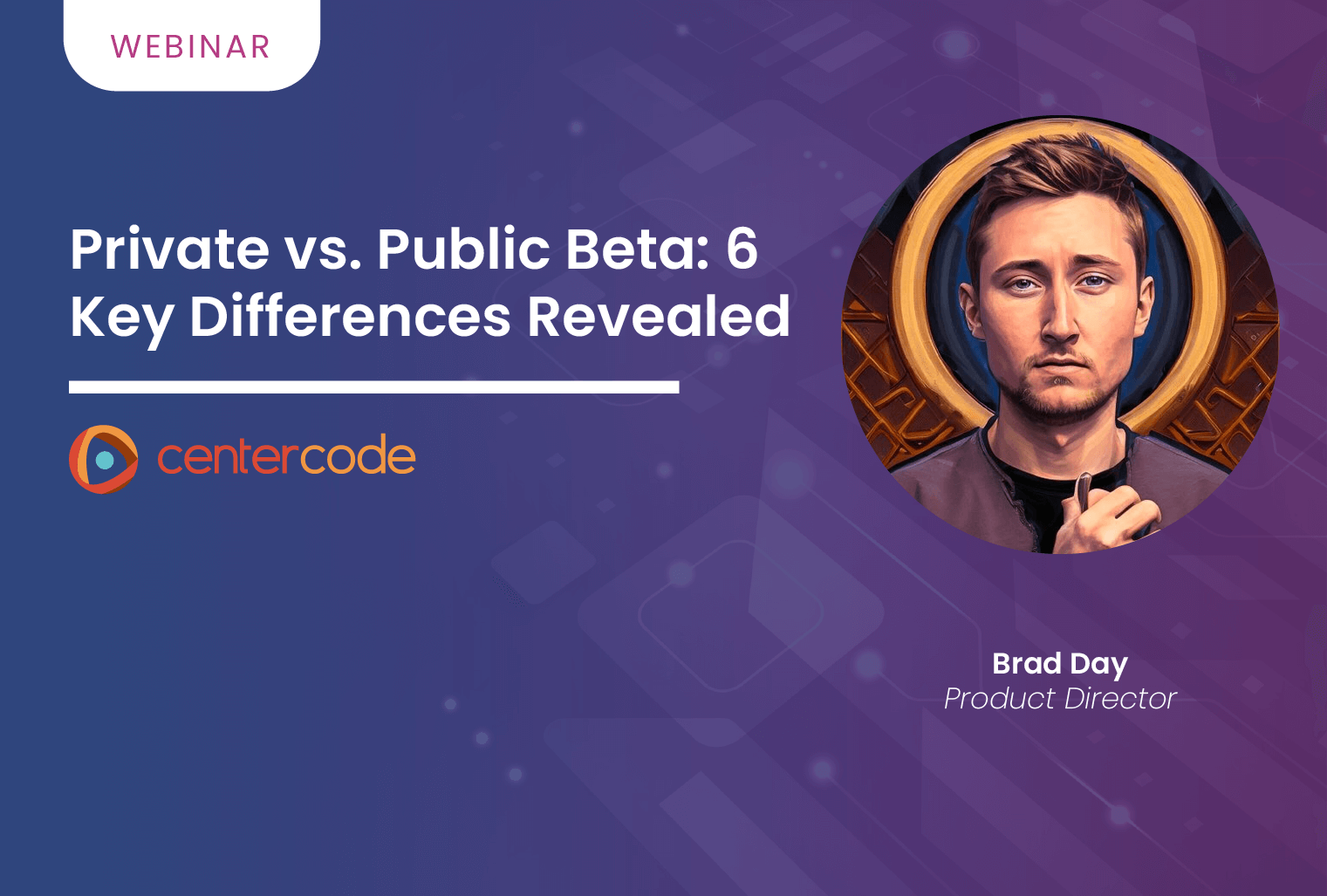 What We'll Cover
How They Compare
Learn how public and private beta testing differ beyond just exclusivity based on experience with more than 6,500 tests.
Strategies & Best Practices
Discover differing strategies for effectively managing tester sign-ups, feedback, and engagement. Walk away with actionable tactics.
Deciding Between Private & Public
Understand how to determine which type of beta test - public or private - best suits your product's needs and testing goals.