Q&A Webinar
The Role of Project Management in Continuous Testing
Translator, therapist, delivery man, babysitter. The roles you play as a project manager are endless, but each is vital to keeping your development schedule on track.

Get an inside look at Centercode's in-house delta testing processes in this fireside chat with Project Manager Bryan Foley and Tom Peelen, PMP. They'll share how project management skills help them prioritize ongoing feedback, balance stakeholder needs, and push through roadblocks.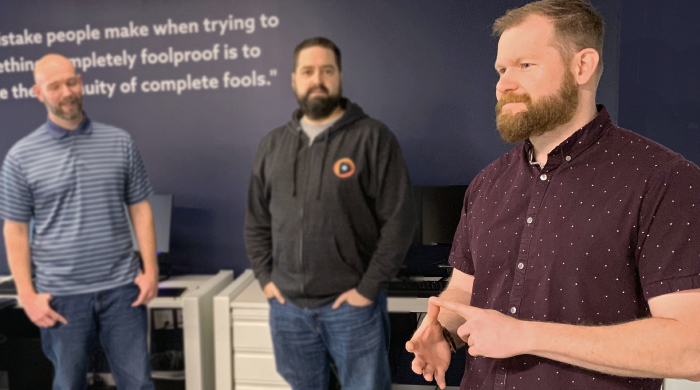 What We'll Cover
Scoping Continuous User Tests
Hear insider advice for defining the scope of your ongoing test and balancing it with the engineering team's current workloads.
Scheduling Against Moving Targets
Discover the key contributors to delta test scheduling, like anticipating new projects and knowing how much focus to give each feature during your test.
Communicating with Stakeholders
Learn how to negotiate priorities across different departments while setting inclusive, achievable objectives for your user testing projects.