WEBINAR
Slaying the Monsters
of Beta Testing
Are you prepared to brave the haunted labyrinth of beta testing, where challenges lurk in the shadows like monsters, ready to devour you and your project's success? Join us for our upcoming webinar to learn exactly how to survive this monster-filled maze:
Discover the identities of these beta testing monsters
Get tips and strategies for fighting these creatures
Learn how Centercode serves as a monster-slaying toolkit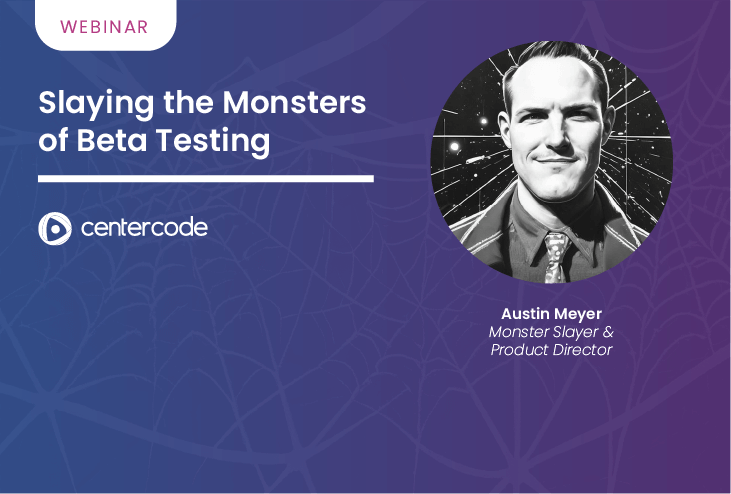 What We'll Cover
Name the Monsters of Beta
Identify the lurking challenges that manifest as monstrous obstacles in your beta testing projects.
Train for the Hunt
Equip yourself with strategies and best practices that will turn you into a legendary problem-solver in the realm of beta testing.
Build Up Your Arsenal
Learn how Centercode's platform serves as your monster-slaying toolkit, designed to vanquish even the most fearsome creatures in beta testing.