KIT
Software Beta Test Planning Kit
Reliable user testing results begin with a reliable test plan. Become a test planning wizard with the scalable framework and easy-to-use templates included in this kit. The Software Beta Test Planning Kit comes with templates and turnkey project design techniques that reduce mid-test issues and secure impactful product recommendations.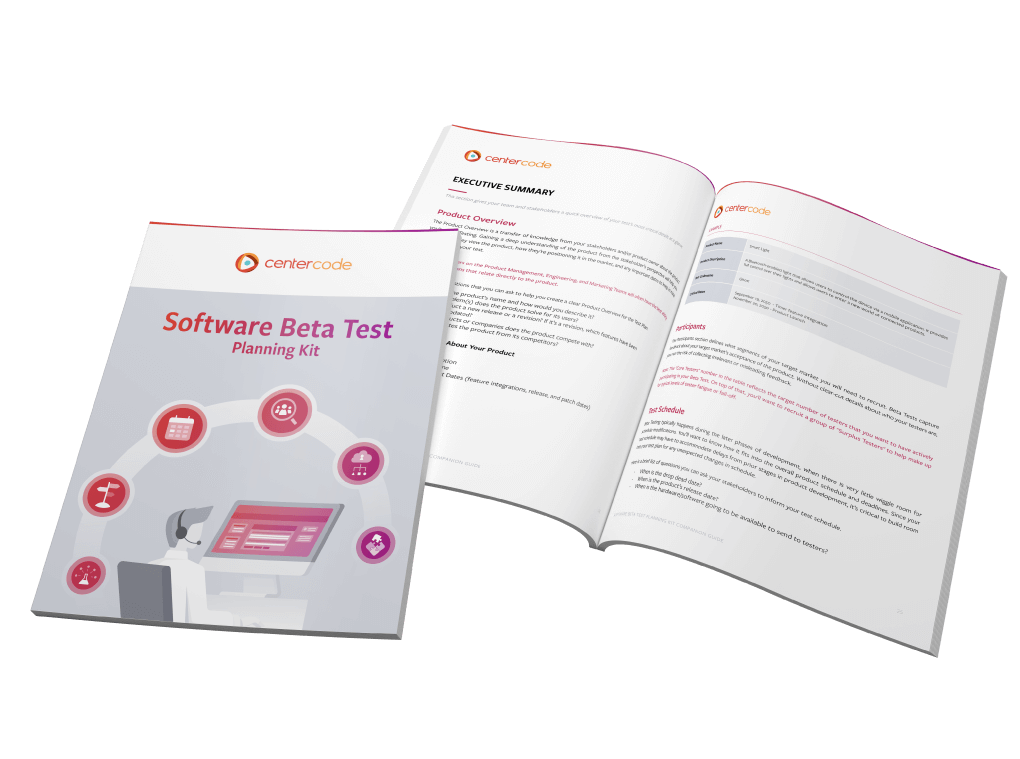 What's Covered in the Kit
Faster, More Efficient Test Planning
Learn how to define the scope, length, and size of your software test so you can optimize your efforts, spend less time, and save resources.
Increasing Stakeholder Buy-In
Rally your stakeholders behind your efforts with these strategies and techniques for building their priorities right into your test plan.
The Architecture of Test Success
Hone your test planning skills with a framework, template, tips, and data-driven processes for consistently effective user tests.