WEBINAR
The Builder's Blueprint to Recruiting Testers
Testers are the lifeblood of user testing so recruiting the best candidates is crucial to your success. Join Chris Rader as he unfurls the blueprint for finding testers who meet your requirements, stay engaged, and provide you with actionable product insights.

In this webinar, we'll cover the necessary components for recruitment success, including:
Common challenges of finding testers
Lessons from past successes and failures
Key elements of a great recruitment strategy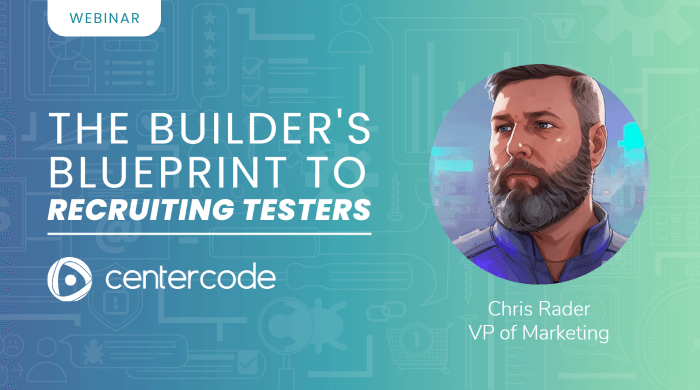 What We'll Cover
Plan Like a Pro
Learn how to plan your tester recruitment with the help of an easy-to-use template.
Get Recruitments Done Fast
Discover tips and strategies for fast and efficient tester recruitment and onboarding.
Learn from the Experts
Take advantage of our recruitment history including plenty of stories from past successes and failures