The Impact of Pre-Release Product Testing on Star Ratings
You've built a 5-star product — now it's time to make sure your product gets the star rating it deserves. This report shows the big impact of even small bugs on the customer experiences and how to use pre-release product testing to prevent issues from hurting your star ratings, your product sales, and your bottom line.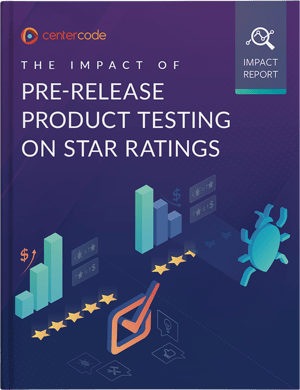 How Product Issues Impact Star Ratings
Everyone knows bugs and usability issues are bad, but will they really impact your star ratings? Yes. Get the latest data.
The Importance of
Star Ratings
Learn how even the slightest dip in star ratings negatively affects buyer confidence, purchase likelihood, and brand reputation.
Pre-Release Delta
Testing Resources
Discover the best resources and solutions for improving product quality before release and achieving higher star ratings.
Centercode has helped all these companies (and more)...