Ebook
What Makes
Delta Different
To understand the spectacular benefits delta testing brings throughout the entire product development life cycle, you need to see it in context with other corporate initiatives.
For example: Delta testing expands QA; enhances CX and UX; deepens insights from market research; and overcomes challenges that plague other user testing practices like beta, field, and UAT.

But it doesn't stop there. Get the ebook to learn more about where delta testing fits in during development and unlock the full potential of automated user testing.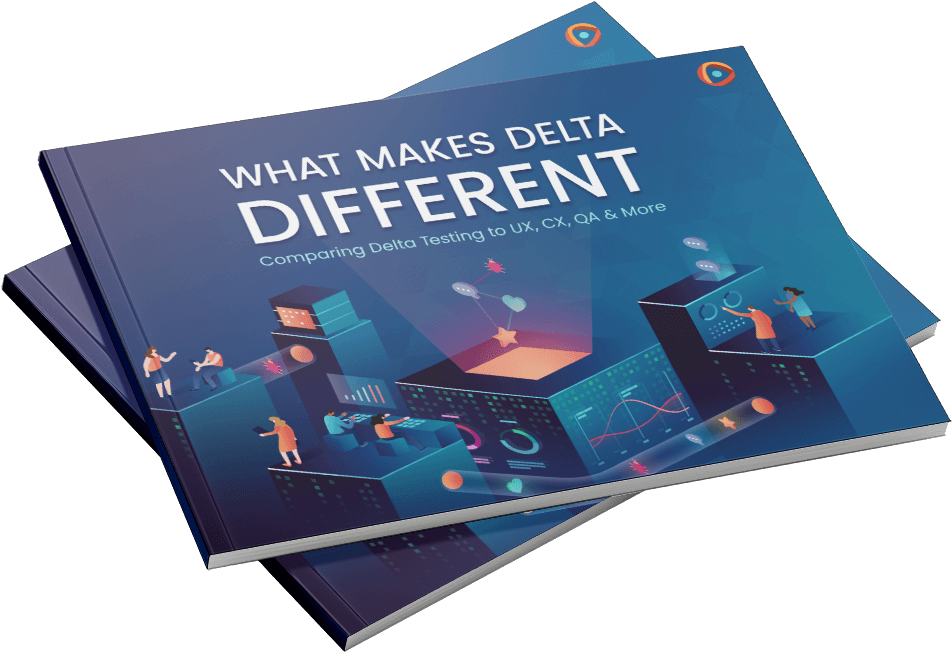 What's Inside
How Delta Testing Complements
See how delta testing boosts product quality and increases test coverage with product feedback from live technical environments.
How Delta Testing Enhances
Contextualize bugs and product analytics for a deeper understanding of the user experience with insights only delta testing can uncover.
How Delta Testing Modernizes
Today's companies are choosing delta testing to level up their dogfooding, UAT, and beta testing efforts. Learn why it works so well.